Photographers invited to present at Yellowstone's annual Fall Photo Festival Sept. 28 (posted 9/20/17)
National Park Service – Yellowstone National Park
MAMMOTH HOT SPRINGS, WYOMING – Calling all photographers. Come share your spectacular Greater Yellowstone Ecosystem photos at the 15th Annual Fall Photo Festival. The festival will be held at 7 p.m. on September 28, 2017 at the West Yellowstone Visitor Information Center.

During the festival, photographers will present their digital images to festival attendees. Presentations will be limited to either 25 images or five minutes. Photographers will narrate their presentations to enhance the richness of their images. We encourage photographers to provide tips on their photography techniques. Framed prints are not hung on the wall as part of this event.

Please register by Wednesday, September 27, at 5 p.m. MDT with South District Naturalist, Rich Jehle. Contact Rich at 307-344-2840 or rich_jehle@nps.gov to register.

While there are no prizes at the festival, photographers will be rewarded with accolades by all who attend.

The event is sponsored by the National Park Service and the Grizzly and Wolf Discovery Center.

---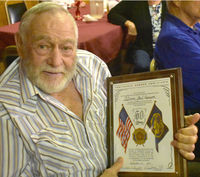 Daniel resident Ben Pearson was one of several Veterans recently honored by the American Legion for years of service to our country. Photo courtesy American Legion Phillips-Edwards Post 47.

The American Legion honors local Veterans (posted 9/18/17)
Sue Shriver
More than 60 people gather for food, fellowship, and fun during the annual banquet of American Legion Phillips-Edwards Post 47 in Pinedale. After reciting the Pledge of Allegiance and the Preamble to the American Legion Constitution, Post Chaplain, Rev. Randy Belton, lead the group in a moving tribute to all POWs and MIAs, with the Missing Man table. Randy reminds us to remember and never forget the sacrifices of these Americans.

After a delicious dinner prepared by Pitchfork Fondue, the awards program began. Commander Brandon Shriver presented the first award for 63 continuous years of membership to Daniel resident, Ben Pearson. Ben, an Army veteran, chuckles as he recalls being shot at in the Korean War. Next, having 62 years of membership, Cora resident, Jim Noble, is recognized. Jim is a very active and productive member of the post. Both Ben and Jim are true Patriots and the backbone of our post. Other longevity awards went to John Radosevich 15 years, Raymond Stelting 10 years, Art Hamilton 10 years, Shawn Hamby 5 years, not present Mark Vandervelde 10 years and JD Goulette 5 years. Auxiliary President, Nancy Shaffer, received honors for her dedication and selfless service to veterans. Lenore Percy was recognized for her many years of service as secretary for the Auxiliary. District 1 Vice Commander / Post Adjutant, Sue Shriver, received commendation for outstanding service.

The group reviews the year fondly, remembering the picnic with the National Commander, the community celebration of Flag Day, helping individual veterans with various needs, working with the Boy Scouts of America, speaking at schools, distributing president rulers, teaching flag folding, choosing two young men for Boys State, choosing four girls for Girls State, awarding three high school scholarships, conducting the Oratorical Scholarship Contest (a Constitutional Speech), Veterans Day assembly, participation in Memorial Day and more.

Dignitaries, Department of Wyoming Commander Ken Persson Sr., his wife, Auxiliary District 3 Vice President Pat Persson, and Department 2nd Vice Commander Mike Cooke joined the special night. They praised the Pinedale post for their accomplishments and dedication to the service of veterans, military families, youth, and the community.

---
Wyoming Alternative Fuel Map now available (posted 9/18/17)
Wyoming Department of Transportation
Drivers with alternative fuel vehicles can now find locations in the state where they can fuel up by visiting the Wyoming Department of Transportation's 511 Travel Information map.

The map's new "Alternative Fuel Sites" layer shows alternative fuel locations and what types of fuels are offered. The alternative fuels layer is the latest enhancement to the 511 map, which provides travelers with road and travel conditions. Some of the map features include web cameras, rest area locations, road impacts and road conditions.

WYDOT officials know of about 30 alternative fuel sites in the state that offer electric vehicle charging, compressed natural gas, E-85 ethanol blend and biodiesel and they are offering to display alternative fuel sites for other facilities. The sites can be along the interstates, the secondary highways and in the cities.

"The new layer option on our 511 travel information map will help alternative fuel drivers plan their trips in Wyoming," said Vince Garcia, ITS/GIS program manager. "This is a vital service that WYDOT is providing to travelers now that more people are driving alternative fuel vehicles."

WYDOT is also ensuring the map's alternative fuels sites are accurate by enabling users to submit corrections, additions or deletions. When a person clicks on the alternative fuel icon, they will see the address of the site and a link where they can submit changes or offer additional sites.

Other additions to the 511 map WYDOT added earlier this year included a real-time weather radar, long-term weather watches and warnings and short-term weather advisories from the National Weather Service.

The traveling public also relies on the Wyoming Travel Information website for the most current information, statistics from WYDOT's ITS/GIS indicated. In 2016, the website broke a record with more than 1 billion hits, which included views of the map and other parts of the website.

For the Aug. 21 solar eclipse, travelers used the 511 website extensively. In the seven days leading up to the eclipse, the text portion of the website, the map and web cameras had about 12.5 million hits from about 350,000 people, information from WYDOT's ITS/GIS program indicated.

"Each year we see the demand for travel information grow," Garcia said. "People rely on this information, so they can make good travel decisions. Year after year our website views grow, and we're continually breaking records for views."

Motorists can visit the 511 website, www.wyoroad.info, to view the map and other information.

---
National Forest Surveys are coming your way! (posted 9/18/17)
Bridger-Teton National Service
Soon, you may see more Forest Service and contract employees working in developed and dispersed recreation areas and along Forest Service roads. They will be wearing bright orange vests and be near a sign that says "Traffic Survey Ahead." Just like the postman, these folks may be out in all kinds of adverse weather conditions. They are waiting to talk to you, so please pull over for an interview. These well-trained interviewers want to know about your visit to the national forest. All information you give is confidential and participation in the survey is entirely voluntary.

This on-going National Forest survey has already been conducted once on every National Forest in the country. We are now returning 5 years later to update the information previously gathered as well as to look at recreation trends over time. The information is useful for forest and even local community tourism planning efforts. It provides national forest managers with an estimate of how many people actually recreate on federal lands and what activities they engage in while there. Other important information forest and tourism planners need includes how satisfied people are with their visit and the economic impact of recreation visits on the local economy. This is one way to estimate the effects.

This recreation survey project gathers basic visitor information. All responses are totally confidential— in fact a person's name is never written anywhere on the survey. The basic interview lasts about 8 minutes. Every other visitor is asked a few additional questions which may take an additional 5 minutes. The questions visitors are asked include: Where they recreated on the forest, how many people they traveled with, how long they were on the forest, what other recreation sites they visited while on the forest, and how satisfied they were with the facilities and services provided. About a third of the visitors will be asked to complete a confidential survey on recreation spending during their trip.

Information collected in this national study will be used in local Forest planning, at the state planning level, and even by Congress. The more they know about the visitors, especially their satisfaction and desires, the better land managers can provide for visitor needs.

Although the survey is entirely voluntary, we would really appreciate it if visitors would pull up and answer a few questions. It's important for surveyors to talk with local people using the forest as well as out-of-area visitors so that all types of visitation are represented in the study. Even if you answered the survey questions once already, we would like to talk to you about each of your national forest visits, so if you see us out there again, please stop for another interview. If you have any questions about this program you can visit our web site at http://www.fs.fed.us/recreation/programs/nvum.

---
Elk Feedgrounds (posted 9/13/17)
Cat Urbigkit, Pinedale Online!
The Wyoming Game & Fish Department reports that the agency spent $2.3 million on its elk feedground program in Fiscal Year 2017, purchasing 6,000 to 9,000 tons of hay in Teton, Sublette, and Lincoln counties, at an average of $130 per ton delivered.

Elk are fed five to eight pounds of hay per elk daily by contract elk feeders, with the feeding season running an average of 120 days (from late November through mid-April, depending on local conditions).

According to the agency, 15,341 elk were fed on WG&F elk feedgrounds last winter, consuming 7,324 tons of hay. In addition to feeding on the state's 21 feedgrounds (all located in western Wyoming), emergency feeding occurred in the Buffalo Valley, Star Valley, and Farson areas.

The agency documented wolf predation on elk at 14 of the state's feed grounds.

Elk feeding allows the state wildlife agency to maintain stable elk populations regardless of winter range availability, keeps elk from moving onto private lands where damage situations occur, and prevents elk and cattle from commingling. The agency also maintains that feeding elk reduces elk/vehicle collisions in winter, as well as reduces competition on winter range with other big game species.

Elk feeding has received criticism because it concentrates elk into higher densities than would naturally occur on winter range, increasing the risk of disease transmission. In response to disease transmission concerns, the agency has implemented an action play to delay feeding as long as possible, and to end feeding in the spring as early as possible. Instead of feeding hay in single feedlines, feeders now practice low-density feeding methods that disperse elk while feeding.

The elk feeding program began during after the severe winter of 1908 in the Jackson Hole country, when numerous elk died of starvation. The next year, private individuals began feeding elk, and by 1912 the legislature allocated $5,000 to feed elk on what is now the National Elk Refuge.

Many feedgrounds were started in the 1940s to prevent damage to stored crops, and the present elk feeding system has been in place since the 1960s.

WG&F staff will present a more detailed look at the state's elk feedground program at the WG&F Commission meeting later this month in Gillette.

---
BLM seeks public input on draft Pinedale RMP Amendment and EA (posted 9/11/17)
Split estate land located southeast of Bondurant
Bureau of Land Management
PINEDALE, WYOMING - The Bureau of Land Management Pinedale Field Office is accepting public comments on the draft Pinedale Resource Management Plan Amendment and Environmental Assessment to determine the appropriate management of the federal fluid minerals estate for 5,120 split-estate acres located about seven miles southeast of Bondurant, Wyoming.

These split-estate lands, which are comprised of private surface with federal minerals management, were available for fluid mineral leasing in the 2008 Pinedale RMP. The Plains Exploration and Production Company (PXP) acquired leases in the area in 1994 and 1995. In 2012, the Trust for Public Lands purchased the leases from PXP for conservation purposes, following the passage of the 2009 Wyoming Range Legacy Act that withdrew future mineral leasing in the surrounding area.

The EA analyzes three alternatives. The No Action Alternative would retain current land use allocations. The No Leasing Alternative would remove the federal mineral estate from availability for fluid mineral leasing. The No Surface Occupancy (NSO) alternative would allow the area to remain available for fluid mineral leasing with a NSO lease stipulation. Under the NSO alternative, an adjacent state-owned section of land would allow for fluid mineral extraction.

The BLM is seeking public input on the Pinedale RMP Amendment and EA to assist the agency in making an informed decision on future fluid mineral leasing and the appropriate level of resource protection within the area. A public meeting will be held on Tuesday, Sept. 26, from 4-7 p.m., at the BLM Pinedale Field Office.

The draft RMP Amendment, EA documents and maps are available on the BLM Wyoming website at http://bit.ly/PXP_Pinedale_RMP_Amend.

The 30-day public comment period will close on Oct. 10, 2017. Written comments can be e-mailed to BLM_WY_PRMP_PXP@BLM.gov.

Comments can also be mailed to the following address:

USDI Bureau of Land Management
Pinedale Field Office
Attn: Kellie Roadifer, Project Lead
P.O. Box 768
1625 West Pine Street
Pinedale, WY 82941-0768

Before including your address, phone number, e-mail address, or other personal identifying information in your comment, be advised that your entire comment – including your personal identifying information – may be publicly available at any time. While you may ask us in your comment to withhold from public review your personal identifying information, we cannot guarantee that we will be able to do so.
---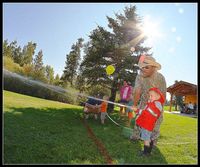 Fire hose practice at the Fire Department Open House. Photo by Terry Allen.

Sublette County Unified Fire Pancake Breakfast 2017 (posted 9/9/17)
Terry Allen
We had our Sublette County Unified Fire Pancake Breakfast today. Sublette County Unified Firemen were at the American Legion Park in Pinedale on Saturday from 10:00 am to noon. This was a free event and open to the public. There were fire truck rides, a fire hose competition for the kids, a firefighter dress up photo booth, and an interactive fire trailer to educate the kids about fire prevention and safety. There was a fire prevention booth, and Sparky the Fire Dog thrilled the kids.

Shad Cooper, our Sublette County Unified Fire Chief, still remembers his first ride in a fire truck as a kid. "Yep, I lived in Riverton and we had an event like this," he said. "I put on a fire helmet, took the ride in the truck, colored in a fireman coloring book, and now here I am all these years later, as the Fire Chief."

Fireman Clark Allred from Sweetwater County brought his Public Education trailer up to teach the kids a little about fire safety and how to escape a fire, including testing doors for heat before opening, filling the trailer with smoke, and while the smoke detector blared, teaching the kids to Get Low under the smoke and heat and escape thru a window.

Volunteer firefighter, Tiara kept busy helping kids into fire trucks for their ride around town.

I went thru the food line and a flock of firefighter's wives filled my plate with hash browns, sausage, pancakes and cut fruit. They said they followed their husbands into the occupation, but based on the delicious meal I ate, I think an argument could be made that their participation is an incentive to join the department.

I really like the hands-on aspect of this event for the kids and how the firefighters are all actively driving the trucks, coaching on safety, escape, giving hands-on fire hose training, filling balloons, doing the bbq...and every other event I may have forgotten to mention. This is the third year I have covered this event and I hope it continues forever.

Your photographer: Terry Allen txpartisan@gmail.com

Click on this link for more pictures: Sublette County Unified Fire Pancake Breakfast 2017

Related Links:
Fire Department

---
Temporary Road Closure on Greys River Ranger District (posted 9/9/17)
Spring landslide damages a portion of Blind Bull Road
Bridger-Teton National Forest
The Greys River Ranger District of the Bridger-Teton National Forest will temporarily close the Blind Bull road (Forest Service Road 10123) at mile marker 2 the week of September 5 due to a landslide.

Between June 4 and 6, 2017 a large landslide took out a portion of the Blind Bull road making it impassable. An emergency closure was put in place while an assessment of the damage was completed. Initially an emergency repair was being considered, however after multiple assessments completed by Forest Engineers and partner entities, the landslide was determined to be highly unstable.

"Safety is a major concern and the Forest Service will reassess the stability of the area next year with hopes to repair the road," said Justin Laycock, Greys River District Ranger. The closure point on the road at mile-2 was selected as the best and safest place to turn around or park a vehicle.

The Blind Bull road serves as important access to the public during summer and winter months. "Public access is an important aspect of the Forest Service mission and we will continue with efforts to restore this access as conditions allow," said Laycock.

For more information please contact the Greys River Ranger District at 307-886-5300.
---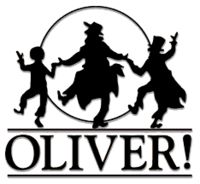 Oliver!

Cast for 'Oliver!' announced (posted 9/8/17)
Cast for 'Oliver!' announced
The Pinedale Community Theatre is excited to announce the cast of the musical "Oliver" by Lionel Bart. Following three days of auditions, Director Mark Hennessy chose 39 from the 70-plus individuals, over 50 of whom were children, who took the time to audition. "There are so many talented individuals in this community, it was very hard to narrow down those who turned out. It would have been very easy to cast twice as many people," Mr. Hennessy said.

Kyle Donaldson was cast as Oliver Twist while Parker Donaldson will perform as The Artful Dodger. Curt Haws was selected to play Fagin. Rhett Breedlove will play Bill Sikes, Sage Albrecht received the role of Nancy, and Jamie Espeland is Bet. Greg Allen will play Mr. Bumble and Jocelyn Moore won the role of the Widow Corney.

Orphans/gang members will be played by Miranda Bousman, Sidney Wise, Otis Leniger, Eva Collins, Zeman Collins, Adrianna Daniels, KayLee Bohnet, Noah Daniels, Reuben Allen, Konner Ziegler, Nolan Orm, Adrienne Jones, Mia Haws, Travis Donaldson and Delaney Day.

Additional roles were filled by Kim Buchanan, Scott Kosiba, Megan Anspach, Jaxon Buchanan,
Ian McCusker, Matt Daniels, Mae Orm, Toby Allen, Ritamarie Martin, Sarah Murdock, Tillie Bennett and Logan Bing.

Making up the quartet are Chayla Saxon, Sabrina Donaldson, Adrianna Ruby and Shawn Buchanan.

Oliver will be performed October 26th, 27th and 28th at 7 p.m. in the Pinedale High School Auditorium. Tickets are on sale now at Office Outlets in Pinedale and Big Piney, the Cowboy Shop and online from PFAC at pinedalefinearts.com. Get your tickets soon, this show is expected to sell out early!
_______________________________________________

The Pinedale Community Theatre a community-based non-profit group dedicated to providing quality theatre experiences for audiences and participants of all ages. PCT engages in the production of main-stage musicals, dinner theatre and children's shows, with frequent visits from world-class professionals.

Related Links:
www.pinedaletheatre.com Pinedale Community Theatre

---
Wolf News Roundup (posted 9/5/17)
The Wyoming Game & Fish Department reports that as of August 30, there have been 65 confirmed wolf deaths in Wyoming so far in 2017, with 36 of the animals killed in response to livestock depredations; 17 wolves legally taken in Wyoming's predator zone; and 12 others that died of natural or unknown causes.

At the present time, wolf hunting is NOT allowed in the Trophy Game Management Area (TGMA). The TGMA is where the vast majority of wolves in Wyoming live, and the hunting season opens October 1 in most wolf hunt areas.

Wolves outside the TGMA are considered predatory animals as defined in state law and therefore can be harvested. Any wolf harvested in the predator zone must be reported to the Game and Fish within 10 days of harvest, this can be done by phone. WG&F would like to obtain a genetic sample from each harvested wolf. WG&F does not manage wolves outside the Trophy Game Management Area.

Washington
State officials have authorized the lethal control of one or two members of a second wolf pack in northeastern Washington after repeated cattle depredations. The Sherman pack was confirmed to have been involved in four livestock depredations this summer, despite preventative efforts by the livestock owner, according to local media.
Earlier this summer, Washington wildlife officials killed two wolves from the Smackout Pack after that pack's repeated depredations on livestock.

Oregon
Washington's neighboring state faces a similar situation, with two wolf packs repeatedly preying on livestock. Oregon wildlife officials killed four members of the Harl Butte wolf pack after repeated depredations, leaving nine members of the pack on the range. Despite non-lethal preventative measures, the Meacham wolf pack attacked cattle and sheep on private property, leading to lethal control of two members of the seven-member wolf pack.

Idaho
Idaho Fish & Game Commissioners rejected a plan that would have allowed wolf hunters to bait wolves. Although hunters are not allowed to set out bait for wolves, black bear hunters with a wolf tag are permitted to take wolf coming into bait set out for black bears.

For more information on these stories, see the links below.

Related Links:
Oregon - KUOW
Idaho - Spokesman Review
Wolf Watch - by Cat Urbigkit, Pinedale Online!

---
Grizzly lawsuits begin (posted 9/5/17)
Cat Urbigkit, Pinedale Online!
Within the last two days, two lawsuits were filed in federal district court in Montana challenging the U.S. Fish & Wildlife Service decision to remove grizzly bears from federal protection.

Earthjustice is representing the Northern Cheyenne Tribe, Sierra Club, Center for Biological Diversity, and National Parks Conservation Association in filing a legal challenge that takes issue with the Service's evaluation of the mortality consequences of the bears' recent shift to a more heavily meat-based diet following the loss of other foods. It also faults the agency for delisting the Yellowstone grizzly population instead of focusing on a broader, more durable grizzly recovery in the West.

The Earthjustice complaint notes that the interagency plan that governs bear management upon delisting includes mortality limits that "do not adequately limit the number of bears that may be killed due to conflicts with hunters and livestock."

In a separate action, the Human Society of the United States and its affiliate, The Fund for Animals, also filed a lawsuit contesting the grizzly bear delisting. The lawsuit, filed in federal court for the District of Montana in Missoula, alleges that the U.S. Fish and Wildlife Service violated the Endangered Species Act and the Administrative Procedure Act by delisting grizzly bears without considering the best available science regarding ongoing threats to their survival. These threats include the continued decline of staple food sources (causing increased human-bear conflict as more bears venture beyond the Parks in search of food) and inadequate state-level protections.
---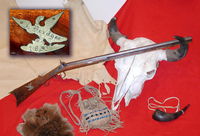 Jim Bridger's Rifle at the Museum of the Mountain Man in Pinedale - 2nd Place for 2017 Wyoming Top Ten artifacts, according to the Wyoming State Historical Society

Wyoming's Top Ten Artifacts announced (posted 9/1/17)
Jim Bridger's rifle at the Museum of the Mountain Man 2nd Place
Wyoming State Historical Society
The Wyoming State Historical Society, a nonprofit membership driven organization, is proud to announce the winners of the state's Top Ten Artifacts, chosen from more than 20 submissions, and voted on by more than 1700 individuals.

This is the Society's third year hosting this project in partnership with the University of Wyoming Libraries. Society president, Tamsen Hert, said the project draws awareness to historic collections at museums and libraries across Wyoming.

Submissions included documents, books, fossils, clothing, artwork and much more, each one showcasing a unique corner of Wyoming history. A panel of judges narrowed the selection to fifteen and the public voted to narrow the nominees down to the Top Ten. Additional assistance came from Steve Boss and Mark Roller from the UW Libraries IT Department who handled the technology aspect and support in getting the material on the Internet.

The winning artifacts for 2017 are:
* FIRST PLACE– Case Farm Truck submitted by the Brinton Museum, Big Horn.

*2nd Place– Jim Bridger Rifle, submitted by the Museum of the Mountain Man, Pinedale.

*3rd Place-Tyrannosaurus Rex Skeleton, submitted by the Tate Geological Museum, Casper.

* 4th Place-Yellowstone Observation Wagon submitted by the Wyoming State Museum, Cheyenne.

*5th Place– Bighorn Sheep's Skull submitted by the Dubois Museum, Dubois.

*6th Place-smith-Sherlock Cash Register submitted by South Pass City State Historic Site, South Pass.

*7th Place-Heart Mountain School Bell submitted by the Heart Mountain Relocation Center, Powell.

*8th Place-Jesse Cole Headstone, submitted by the Laramie Peak Museum, Wheatland.

* 9th Place– George Dunning Confession submitted by the Jim Gatchell Memorial Museum, Buffalo.

*10th Place—Weed's Automatic Nightherder Gun submitted by the Carbon County Museum, Rawlins.

Certificates to each of the winning institutions will be presented at the Society's 64th annual meeting in Cody the weekend of September 8th.

---
Business Directory
Click here for
Advertising Information