Fremont Lake Campground opens on Bridger-Teton National Forest (posted 6/24/16)
Reservations are being taken for the Forest's largest campground
Bridger-Teton National Forest
PINEDALE Today (June 24, 2016), the Bridger-Teton National Forest has reopened the Fremont Campground on the Pinedale Ranger District. The campground has been closed for construction since 2013.

The Fremont Lake Campground is located on the east shore of pristine Fremont Lake at an elevation of 7,400 feet, just 7 miles northeast of Pinedale, Wyoming. Water sports and fishing are popular activities on the scenic lake which is the deepest natural lake in the state of Wyoming. Fremont Lake sits at the foot of the Wind River Range, on a forested hillside above the lake.

The lake provides many recreational activities. Anglers enjoy fishing for lake, rainbow and brown trout, as well as kokanee salmon. Visitors also enjoy boating, sailing, canoeing, kayaking and swimming. The lake also serves as the water supply for the town of Pinedale.

Fremont Lake campground offers 50 family camp sites, some with spectacular views of Fremont lake, and one group site. "The campground improvements were necessary to address public health and safety issues, improve accessibility and provide quality facilities at Fremont Lake," said Pinedale District Ranger Rob Hoelscher. Facility improvements include new restrooms, new tables, fire rings, reconstructed parking spurs, overflow parking, a new group site, and two-way access to the boat ramp. "We recognize the campground closure has been inconvenient for the public and are extremely pleased to see this campground completed and open," said Hoelscher.

The Upper Fremont boat ramp and dock within the campground are currently being reconstructed in partnership with Wyoming Game and Fish Department. This boat launch facility will be open when construction activities have been completed. The Lower Fremont boat ramp, located on the southwest shore of Fremont Lake, will remain open to boaters throughout the summer and fall.

From U.S. 191/Pine Street in Pinedale, Wyoming, visitors would turn northeast onto Fremont Lake Road and drive about 4 miles to a "T" junction and turn left. Traveling approximately 0.2 miles, visitors should turn right at the "Y" junction and drive 3.5 miles to the campground.

For more information about the Pinedale Ranger District call 307-367-4326 or visit the Forest website at www.fs.fed.us/r4/btnf. Campground reservations for Fremont Lake are made through www.recreation.gov.
---
Air Quality public comment period deadline extended to July 8 (posted 6/21/16)
The Air Quality Division of the Department of Environmental Quality met with the public in Pinedale on May 31, 2016. The purpose was to gather information for Phase II, an approach to address emissions from existing sources and address new growth in the UGRB Ozone Nonattainment Area.

Below are the questions that were posed to the Pinedale community:
1. What is your perspective on the value of an emissions budget based control strategy? If value added, What form should the emissions budget based control strategy take? If not value added, what would an alternative be to address emissions from existing sources and new growth?

2. What source(s) should or should not be included?

3. What pollutant(s) should or should not be included?

4. What targets (including start and end points) are required for a viable approach to address existing sources and new growth?

5. What options could be considered as an alternative to the Interim Policy on Demonstration of Compliance with Wyoming Air Quality Standards and Regulations Chapter 6, Section 2(c)(ii)?

6. What additional information would you like the AQD to consider that has not specifically been address by questions 1 through 5?

Written input should be submitted to DEQ/AQD Ozone Team, 200 W. 17th St., Cheyenne, Wyoming, 82002, or faxed to 307-635-1784, by the close of business on July 8, 2016.

---
Controlled burn planned in Lincoln Co June 20 (posted 6/20/16)
Bureau of Land Management
Editor's Note: Some from this fire is visible to the south from Pinedale Monday evening.
_____________________________________

BLM High Desert District is planning on conducting a Prescribed Fire in the Miller Mountain area Monday, June 20, depending on weather forecasts and availability of resources. The prescribed fire is designed to improve wildlife habitat, reduce conifer encroachment within aspen stands, reduce hazardous fuels, and to stimulate regeneration of aspen plant communities. Visit: http://blm.gov/bqmd

---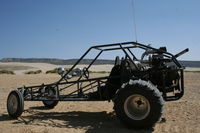 BLM courtesy photo

BLM finalizing rules for Killpecker Sand Dunes Recreational Site (posted 6/15/16)
Bureau of Land Management
The Bureau of Land Management Rock Springs Field Office is finalizing supplementary rules for the Killpecker Sand Dunes Recreation Site 23 miles northeast of Rock Springs, Wyoming.

The final supplementary rules will increase safety and maintain a high quality and unique experience for visitors to the Killpecker Sand Dunes by allowing the BLM to more effectively manage the area. The rules will require safety flags on all vehicles for better visibility in the 10,500-acre off-highway vehicle (OHV) open area, prohibit glass containers to decrease hazards in the OHV recreation area and limit speeds to 15 miles per hour or less within 500 feet of access roads to reduce traffic accidents.

The effective date is 30 days after the publication in the Federal Register.

More information on the Killpecker Sand Dunes Recreation Site is available at www.blm.gov/wy/st/en/field_offices/Rock_Springs/rec/dunes.html.

More information on the proposed rules and the 2013 Killpecker Sand Dunes Recreation Site Facility Improvement Environmental Assessment are available at www.blm.gov/wy/st/en/info/NEPA/documents/rsfo/Killpecker.html.

Persons who use a telecommunications device for the deaf (TDD) may call the Federal Information Relay Service (FIRS) at 1-800-877-8339 to contact the individual below during normal business hours. The FIRS is available 24 hours a day, 7 days a week, to leave a message or question with the below individual. You will receive a reply during normal business hours.

For more information, please contact Georgia Foster at 307-352-0327.

---
Wolf News Update (posted 6/15/16)
Cat Urbigkit, Pinedale Online!
New Mexico releases halted
A federal judge has halted the release of Mexican wolves in New Mexico until the U.S. Fish & Wildlife Service receives permission from state officials for such releases. This is the latest in an ongoing dispute between state and federal officials. State officials filed a lawsuit after FWS released wolves without a state permit. State officials have declined to provide a permit until the FWS moves forward with updating its recovery plan for the species.

Banff wolf killed
A female wolf from the five-member Bow Valley wolf pack was killed by wildlife officials in Canada's Banff National Park last week after the wolf demonstrated increasingly bold behavior. Officials determined the wolf posed a threat to human safety.

Pacific Rim park wolves
Bold behavior toward humans prompted Parks Canada wildlife officials to issue warnings for the public to use caution around wolves in the Pacific Rim National Park Reserve. There have been a series of recent incidents involving wolves approaching or following people, and entering occupied camp sites.

For more information on all these stories, check out the links below.

Related Links:
New Mexico wolf releases halted - Associated Press
More on New Mexico wolf releases - Albuquerque Journal
Banff wolf killed - Calgary Herald
More on Banff wolves - CBC Radio
Pacific Rim park wolves - Vancouver Sun
Wolf Watch - by Cat Urbigkit, Pinedale Online!

---
Grizzly Hunt Lawsuit (posted 6/13/16)
Humane Society of the United States press release
On Friday, Jim Laybourn (a Wyoming wildlife filmmaker), The Humane Society of the United States and the Center for Biological Diversity filed a lawsuit challenging the Wyoming Game and Fish Commission's illegal efforts to limit public comment in order to fast-track approval of the state's first trophy hunt of grizzly bears in 40 years.

Citizens concerned with the slaughter of the bears were only given 30 days to review the proposed management plan for the trophy hunt, and shortly thereafter the Commission voted unanimously to approve the plan. The Commission simultaneously adopted a tri-state memorandum of agreement with Idaho and Montana to formalize quotas for grizzly hunts, allocating over 50 percent of the quota to Wyoming.

Jim Laybourn, a lifelong Wyoming resident who has spent thousands of hours observing grizzly bears in the field, said: "I am deeply concerned about the Wyoming Game and Fish Commission's apparent lack of respect for the will of the public. Grizzly bears are the keystone species of both our ecosystem and our economy, worth tens of millions in tourism dollars each year. The management plan will remain fatally flawed until the Commission gives the community whose livelihood depends on grizzlies an opportunity to make their voices heard."

The long-term harm caused by trophy hunting has been well established by scientific research. By specifically targeting the biggest and strongest males, trophy hunting reduces the genetic viability of a species and has cascading impacts on the social dynamics of apex predators, including increasing infanticide. And a recent study demonstrated that when states allow recreational trophy hunting of carnivores, it increases the rate of poaching by normalizing killing.

"The Wyoming Game and Fish Commission has once again ignored scientific evidence and promoted the persecution of large carnivores," said Anna Frostic, senior attorney for wildlife litigation at The Humane Society of the United States. "The public must be given ample time to scrutinize any proposal to commercialize our wildlife heritage."

In March of this year, the U.S. Fish and Wildlife Service proposed to delist grizzly bears in the Yellowstone ecosystem and turn their management over to the states. In return, Wyoming has rushed to approve a trophy-hunting season that puts the recovery of grizzly bears in and around Yellowstone in jeopardy. As soon as bears leave Yellowstone National Park, they will be in danger of being shot. This unsustainable scheme will prevent the Yellowstone population from connecting to any other bear populations, a connectivity the Service has acknowledged Yellowstone bears need to ensure long-term genetic health.

"This trigger-happy plan allows hunters to specifically target the very grizzly bears that are key to creating the genetic connectivity with other grizzly populations that's absolutely needed to protect the long-term genetic health of Yellowstone grizzlies," said Andrea Santarsiere, a staff attorney at the Center for Biological Diversity. "By putting these important bears at great risk the second they step outside park boundaries, this plan threatens the long-term recovery of grizzly bears in the northern Rockies."

The plaintiffs are seeking to reopen the comment period on the state proposals in order to allow members of the public the appropriate time to express their views on whether this majestic animal should be managed by the best-available science or by states anxious to attract globetrotting trophy hunters.

The plaintiffs are represented by attorneys from The Humane Society of the United States, the Center for Biological Diversity and local counsel Megan Hayes.
__________________________________

(Editor's Note: The Wyoming Game & Fish Department is currently accepting public comment on its draft regulation for grizzly hunting.}
Highlights of the regulations include:
• No person shall take any grizzly bear outside of established grizzly bear hunting seasons or hunt areas.
• No licensed hunter shall take any female grizzly bear with dependent young at side.
• Any hunting mortality that exceeds total mortality limits within the Demographic Monitoring Area in any calendar year shall be subtracted from the specific age/sex class' total mortality limit within the DMA for the following year.
• Within 24 hours after taking a grizzly bear, the licensee shall report the taking of a grizzly bear by calling toll free 1-800-264-1280, and shall present the hide and skull to a Game and Fish Regional Office within five days for registration purposes.
• Any hunting season shall immediately close when specified harvest limits are reached.

Game and Fish will hold a series of public meetings around the state on this proposed regulation and take comments online or in writing. All interested parties are encouraged to attend one of these public meetings starting at 6 p.m. to discuss the proposed Grizzly Bear Management Regulation:

June 13 -Cheyenne, Game and Fish Office
June 14 -Jackson, Virginian Lodge
June 16 -Casper, Game and Fish Office
June 20- Lander, Game and Fish Office
June 21-Pinedale, Game and Fish Office
June 23-Cody, Bighorn Federal Bank

The public comment period ends June 29, 2016. Those interested can comment online or by mail.

---
Wolf News Roundup (posted 6/8/16)
Cat Urbigkit, Pinedale Online!
Jackson
A Jackson Hole rancher is losing cattle to wolves, according to the Jackson Hole News & Guide. Although only one calf was confirmed as a wolf kill, the rancher suspects other calves that have gone missing have fallen to the same fate. For more, check out the article linked below.

Banff
A pack of boldly behaving wolves are under scrutiny by Canadian wildlife officials, according to media reports. The five-member Bow Valley wolf pack has repeatedly approached campers and other visitors to the Banff area, following people and stealing food in campgrounds. The pack has had 15 such incidents since January. See the article linked below for details.

Idaho Lawsuit
The Center for Biological Diversity and its allies have sued USDA over the agency's wolf killing in the state – which is undertaken pursuant to a contract with state wildlife officials, since wolves are under state authority in Idaho. According to the CBD, the wolf control program "relies on outdated analyses, incomplete science and a failure to consider whether livestock owners take common-sense measures to avoid conflicts with wolves before kill orders are issued. We're calling on Wildlife Services to halt all wolf killing until it prepares an updated environmental analysis of the program in Idaho."

The groups — Western Watersheds Project, the Center for Biological Diversity, Friends of the Clearwater, WildEarth Guardians and Predator Defense — are represented by Advocates for the West and Western Watersheds Project attorneys.

Related Links:
Article on Banff wolves - Calgary Herald
More on Banff wolves - Calgary Sun
Jackson wolf problems - Jackson Hole News & Guide
Wolf Watch - by Cat Urbigkit, Pinedale Online!

---
Western Wyoming wolf problems (posted 6/8/16)
Cat Urbigkit, Pinedale Online!
With the recent retirement of Mike Jimenez of the U.S. Fish & Wildlife Service, responsibilities for dealing with wolves that repeatedly prey on livestock has transferred to Tyler Abbott of the agency's Cheyenne office. Abbott has had his hands full since taking over the program a few weeks ago, with wolves in three areas of western Wyoming causing chronic problems.

Owl Creek
A wolf pack killed an adult ewe and lamb on a ranch along the Owl Creek Mountains near Thermopolis on May 19th. After federal officials killed one wolf from the pack, the pack escaped onto the Wind River Indian Reservation. Depredations continued, with the pack returning to kill two calves and three lambs over Memorial Day weekend. Seven wolves were spotted, and on May 31st, two more cattle were killed, as well as five more sheep. FWS authorized the removal of four more wolves, but so far that kill order has not been completed. On June 3rd, another calf was killed by the pack.

Absaroka
A second problem pack has been the Absaroka pack outside of Cody. On May 17th, four calved were killed by the pack, and FWS authorized the removal of two wolves from the seven-member pack. The pack eluded control efforts, and on May 21st, five more calves were killed, and one wolf was killed in response. In the coming days, the pack killed again, taking three calves on the 22nd, three calves on the 23rd, and finally, on May 24, one male wolf was killed. FWS upped the kill authorization to take out additional wolves from the pack. After 15 dead calves, and injuries to five others, five pack members have been killed, and FWS authorized the removal of all remaining members of the pack.

Lander
A third problem area has occurred eight miles outside of Lander, where another seven-member wolf pack has preyed on cattle. The first three calf kills were verified on May25th. Another calf was killed on June 2nd, and a cow was killed on June 6th. Two wolves have killed in control actions, and FWS has authorized the removal of two more wolves from that pack.

Other areas
There have been other problem areas of the state where wolves are preying on livestock, including a case of a pack of wolves killing a brood mare, and injuring her foal, in May in the Fontenelle area. Although wildlife damage control officials have sought out the wolves involved in the depredation, efforts have so far been unsuccessful. Other confirmed depredations involved cattle in the Gros Ventre, and in the Dunoir area near Dubois, where four wolves were removed in response to continued depredations.

Status
According to FWS: "After exceeding recovery goals for the Northern Rocky Mountains for 13 consecutive years, wolves (Canis lupus) were finally delisted in Wyoming in 2012. However, on September 23, 2014, the Federal District Court for the District of Columbia vacated the delisting rule and reinstated the Federal protections for wolves that were in place prior to our 2012 delisting." That decision is under appeal in federal court.

Wolves remain listed under the Endangered Species Act throughout all of Wyoming and are managed by the U.S. Fish and Wildlife Service. There are at least 382 wolves in about 48 packs inhabited the state, including Yellowstone National Park and the Wind River Indian Reservation.

Most depredations on livestock usually take place later in the year (August through October) in Wyoming. FWS manages for wolf population growth and wolf distribution to minimize chronic loss of livestock from wolves and promote wolf conservation by maintaining the Wyoming wolf population well above recovery objectives.

Contact
Livestock producers experiencing problems with wolves in western Wyoming can contact FWS's Tyler Abbott at 307-286-7242, or Rod Merrill of USDA Wildlife Services at 307-320-5109.

Related Links:
Wolf Watch - by Cat Urbigkit, Pinedale Online!
---
Rendezvous Rodeo July 7, 8 & 9th (posted 6/5/16)
Entries due into the rodeo office by Saturday, July 2nd
This year's Rendezvous Rodeo will be held Thursday, Friday and Saturday, July 7th – 9th as part of Green River Rendezvous days. The event is put on by the Sublette County Sporting Association and held at the Pinedale Rodeo Grounds. The rodeo starts at 7PM each evening. Admission is $7.00 each evening, ages 7 and under get in free.

Events will include roping, barrel racing bareback saddle bronc, bulls, calf scramble, Bull Poker, Ring of Fear, and Diamond Z English Shire Hitch.

Barrel Racing:
Open Barrels – Friday (Finals on Saturday for top 10)
Junior Barrels (age 11-15) – Thursday (Finals on Saturday for top 5)
Peewee Barrels (age 10 and under: ½ run Thursday, 1/2 run Friday (Finals on Saturday for top 5)

Roping:
All ropers, except #8 and #12 teams, rope in Thursday and Friday rodeos. Top 10 in each event will qualify for the Finals at the Saturday night rodeo.
Tie-down Roping
Breakaway Roping
Team Roping, #8 and #12 ropings will be run Saturday morning at 8:30AM.
Open roping – Teams rope in Thursday and Friday rodeos.

Rough Stock
Contestants ride all 3 nights. Bareback, Saddle Bronc, Bulls

Entry fees:
$100 for all Rough Stock and Roping events
$70 for Open Barrels
$30 for Junior Barrels
$15 for Peewee Barrels

Entries are due in the rodeo office by Saturday, July 2nd. (note date correction)
Entries should include 1. Events
2. Entry Fees
3. Phone number
4. Address
Send entries to:
SCSA
PO Box 405
Pinedale, WY 82941

Barrel Racers are responsible for calling 307-367-2302 on Wednesday, July 6th between 4:00PM and 8PM to see if they are in slack.

Veterans who have served in the Armed Forces will be honored at the Saturday night rodeo. They may pick up their tickets at the Pinedale VFW or from Spencer Nichols in Big Piney.

For more information and any questions, call Mary Anne Almquist (Secretary) at 307-367-2302.

---
Business Directory
Click here for
Advertising Information