Pinedale Half Marathon Sept. 18 (posted 9/17/2021)
The Pinedale Half Marathon takes place on Saturday, September 18th in Pinedale.

The Half Marathon, 10K and 1-Mile race take runners and walkers of all ages from the center of downtown Pinedale to along the banks of 11-mile long Fremont Lake. 1/2 marathon runners and walkers start in town by Rendezvous Pointe Senior Center and head towards Fremont Lake in an out-and-back race. 10k racers start near Fremont Lake and run or walk into town. 10k racers board buses at Rendezvous Pointe and are shuttled up to the starting line to begin the race. The 1-Mile fun run/walk starts in town starting at Rendezvous Pointe.

Check In
ALL RACERS meet and check in at Rendezvous Pointe, 425 E Magnolia Street in Pinedale, Saturday morning for packet pick-up between 7-8:30AM Saturday, September 18th

Race Start Times
Half Marathon Start: 8:30 AM at Rendezvous Pointe

10k Start:
9:30 AM
Buses will leave Rendezvous Point to transport all participants to the starting line at Fremont Lake Overlook at 8:30 AM.

No bikes, strollers, or dogs will be allowed on the Half Marathon & 10k race courses.

1 Mile Start:
11 AM (registration available on-site) at Rendezvous Pointe
Bikes and Strollers are allowed in the 1 Mile fun run

Community BBQ
Race events conclude with a FREE community barbecue at Rendezvous Pointe. This BBQ is open to everyone including participants, family members, visitors, supporters and other community members. Pinedale Lion's Club volunteers work the grill, with local chef Sue Eversull by their side.

Wind River Brew Fest
After the races, everyone is invited down to the American Legion Park for the 4th Annual Wind River Brew Fest. This event has breweries from around the region showcasing their specialty beers. The event runs from 3-7PM in the park. Tickets are $25, available online at www.windriverbrewfest.com or in person at the Sublette County Chamber of Commerce building in downtown Pinedale. Must be 21 years of age or older to purchase beer tickets. Live music, featuring The Pine Hearts, begins at 4PM.

For more information about Pinedale, go to www.visitpinedale.org.

---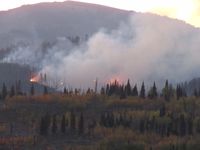 Photo courtesy Holly Madole.

Pass Creek Fire update (posted 9/16/2021)
The Pass Creek Fire on the Big Piney Ranger District in the Horse Creek area was reported at 3:00pm on Wednesday, September 15th As of 9:30AM on Thursday morning, the fire is now approximately 25-acres and burning actively. Teton Interagency Fire resources are on scene with assistance from Sublette County Unified Fire and Interagency Helicopters. Smoke will be visible from the highway and possibly surrounding communities. Fire danger is currently rated as High for Grand Teton National Park, the Bridger-Teton National Forest and the National Elk Refuge. No fire restrictions are currently in effect. Click on this link for more pictures.
---
Governor Gordon remains confident that Wyoming's Wolf Management Program is successful (posted 9/17/2021)
Mark Gordon media release
Governor Mark Gordon has issued a statement in response to an announcement from the US Fish and Wildlife Service that it will initiate a comprehensive status review of the gray wolf in the western U.S. The Governor is confident the review will find Wyoming's wolf management program has been highly successful in meeting the state's commitment to the long-term viability of wolves in Wyoming.

The Governor's statement follows:
"Wyoming has managed wolves according to our plan, and that plan has been sufficient to satisfy wolf population targets while allowing producers to take appropriate measures to protect livestock. Ours was a hard-fought and careful process that resulted in a unique plan that works. If it's not broken, we don't need to fix it. Wyoming will stand by our plan, which is supported with unassailable data.

We respect all state's abilities to manage wildlife within their borders. This is just another example of a Federal action which attempts to usurp states' authorities."

---
Wyoming seeks State management of grizzly bears (posted 9/17/2021)
Governor Gordon stresses Wyoming's expertise in meeting benchmarks, managing iconic species
Mark Gordon media release
Governor Gordon announced today (Sept. 16, 2021) that the State of Wyoming is seeking state management of grizzly bears in the Greater Yellowstone Ecosystem (GYE). The State is petitioning the U.S. Fish and Wildlife Service to delist the GYE grizzly bear population, following 46 years and more than $52 million in investment from Wyoming. Grizzly bears, by all measures, have been fully-recovered since 2003.

"This is a notable day of celebration not only for the grizzly bear, but for Wyoming. The Greater Yellowstone Ecosystem grizzly bear has met and exceeded all scientific benchmarks for recovery," Governor Gordon said in a press conference. "We have proved time and time again that we are experts in wildlife conservation for our state's valued and iconic species. It's time for grizzly bears to be returned fully to the states for management, as our citizens have supported recovery efforts and seen monumental success."

Wyoming already has a grizzly bear management plan in place, and it will be amended to recognize the necessary legal requirements to satisfy the Endangered Species Act requirements for post-delisting management.

Today, there is an expanding number of grizzly bears that have grown beyond the edges of the bear's biological and socially suitable range. With refined population estimates, data shows the population numbers more than 1,000 bears, far beyond all scientific requirements for a recovered, viable population. With this data, the state intends to adopt new annual management targets and mortality thresholds to ensure the population remains well-above minimum federal thresholds.

Wyoming also intends to directly address concerns raised by the courts in the 2017 delisting. The State is amending grizzly bear management policies that will adjust the annual management and mortality targets. Wyoming also intends to use and update plans to recognize the updated population model now adopted by grizzly bear experts. Last, the State is committed to the bear's long-term genetic health and will provide for translocation of bears into the population, as needed to maintain genetic diversity.

"With management, we are vowing — and committing — to long-term grizzly bear conservation," Gov. Gordon said.

The State of Wyoming is in the process of making these additional legal and policy commitments, and the petition will be filed in the coming weeks. Wyoming is currently amending management agreements between Idaho and Montana. Those agreements, known as the Tri-State MOA, will be reviewed by the Wyoming Game and Fish Commission in the coming weeks.

---
Governor Gordon: Biden's Federal overreach has gone too far (posted 9/16/2021)
Governor joins with Legislative leaders to fight against vaccine mandates
Governor Mark Gordon media release
Governor Mark Gordon announced today (September 15, 2021) a two-pronged plan to combat the federal overreach of the Biden Administration in proposing to mandate vaccinations. The first step involves the Attorney General preparing for legal action to stop the Biden-announced vaccine mandate for private employers. Although the details of this proposed new federal requirement are not yet released, it is important that Wyoming be ready to respond promptly and forcefully when it is issued.

"We cannot sit on our hands just watching this egregious example of federal government overreach," Governor Gordon said. "We are already communicating with other Governors and states to prepare legal options once emergency standards are issued."

Governor Gordon also indicated the second part of this strategy involves initial discussions with legislative leadership regarding the potential for a very focused and limited special session of the Legislature. Should the need arise, a special session could occur as soon as October and would be solely devoted to a small number of bills aimed at addressing overreach with regard to COVID-19 vaccine mandates.

"I thank the Legislature and the people of Wyoming for the trust they have put in me," Governor Gordon said. "Wyoming is a conservative state with a constitution designed to constrain the actions of government, so special sessions are meant to be very rare. They cost taxpayer money, so they should never be frivolous. That is why legislative leadership and I will work together to ensure any potential special session held to respond to vaccine mandates will be focused, effective, and efficient."

The Biden Administration has yet to issue new emergency standards for vaccine mandates. Those are expected to be issued in the coming weeks by the Occupational Safety and Health Administration (OSHA). Currently Wyoming runs a State Plan OSHA Program, which allows the State to manage and retain OSHA enforcement. If the state does not enforce the Biden Administration's temporary standard, Wyoming's ability to administer the program could be jeopardized.

"This is not a fire, ready, aim moment. We must be smart, thoughtful, and effective in the way we respond to these overreaching efforts by the Biden Administration. Responding prematurely is not in the best interests of Wyoming's citizens or employers," said Governor Gordon.

"Vaccines are an important tool that can help us to bring this pandemic under control. I am vaccinated myself and believe they are safe and effective. Nevertheless, I also understand others may have a different impression of the COVID-19 vaccine. In some cases, they are my neighbors and I respect their views just as I expect them to respect mine. This Biden mandate is counterproductive and will not convince anyone otherwise," the Governor added.

"This matter should not go unanswered," Senate President Dan Dockstader said. "We should explore every option. As we learn more about the specifics associated with these federal standards and vaccine mandates in general we can properly coordinate our response."

"I am committed to working with my legislative colleagues and the Governor to ensure that as we consider a special session we are well-informed on the issues, judicious in our approach and the policy outcomes serve us well," Speaker of the House Eric Barlow said.

Details on a potential special session will be finalized after the federal emergency standards are released and can be properly analyzed. If there is a need and ability for the Legislature to respond to the emergency standards, specific bills and the rules for the session will be drafted.

---
Yellowstone visitation continues to rise (posted 9/14/2021)
National Park Service – Yellowstone National Park
Yellowstone National Park hosted 921,844 recreation visits in August 2021, making it the most-visited August on record. This is a 4.5% increase from August 2020 (881,829 recreational visits) and a 12% increase from August 2019 (820,006 recreation visits).

Previously, the busiest August on record was in 2017, the year of the solar eclipse (916,166 recreation visits).

So far in 2021, the park has hosted 3,590,904 recreation visits, up 40% from the same period last year and up 15% from 2019.

The list below shows the year-to-date trend for recreation visits over the last several years (through August):

2021 – 3,590,904
2020 – 2,556,528*
2019 – 3,114,697
2018 – 3,136,241
2017 – 3,232,707
2016 – 3,269,024

If you plan to travel to Yellowstone this autumn, plan ahead, expect crowding and recreate responsibly to protect yourself and the park. Stay informed about changes to park operations and services by downloading the NPS Yellowstone app and visiting www.nps.gov/yell or the park's social media channels.

More data on park visitation, including how we calculate these numbers, is available on the NPS Stats website.

Editor's note: *The park was closed March 24-May 18, 2020, due to COVID-19. Two entrances were open May 18-31 and the remaining three opened on June 1.

---
Governor Gordon statement opposing Biden Administration's Vaccine Mandates (posted 9/9/2021)
Wyoming Governor Mark Gordon
CHEYENNE, WYOMING – Governor Mark Gordon has issued the following statement in response to today's announcement by the Biden Administration mandating COVID-19 vaccinations:

"The Biden Administration's announcement to mandate COVID-19 vaccinations or weekly testing for private businesses is an egregious example of big government overreach.

Our Constitution was written and fought for to protect our liberties as American citizens. This administration's latest pronouncement demonstrates its complete disregard for the rule of law and the freedoms individuals and private companies enjoy under our Constitution. In Wyoming, we believe that government must be held in check.

I have asked the Attorney General to stand prepared to take all actions to oppose this administration's unconstitutional overreach of executive power. It has no place in America. Not now, and not ever."

---
President Biden announces 6-prong strategy to combat COVID-19 (posted 9/9/2021)
President Joe Biden announced his 6-prong national strategy to combat COVID-19.
Here are highlights:

1. Vaccinate the unvaccinated
2. Further protect the vaccinated with booster shots
3. Keep schools open
4. Increased testing & requiring masking
5. Economic recovery
6. Improving care for those sick with COVID-19

The Federal Government began requiring vaccinations for federal employees in July. The President now plans to use regulatory powers and other actions to force Americans to be required to be vaccinated to be in the workplace.

This includes:
- Requiring all employers with 100+ employees to ensure their workers are vaccinated or tested weekly
- Requiring vaccinations for all federal workers and for millions of contractors that do business with the federal government
- Requiring COVID-⁠19 vaccinations for over 17 million health care workers at Medicare and Medicaid participating hospitals and other health care settings
- Calling on large entertainment venues to require proof of vaccination or testing for entry
- Requiring employers to provide paid time off to get vaccinated


The new plan will require all school staff, employees, and eligible students to be vaccinated and implement strong universal indoor mask requirements, social distancing, and regular screening testing of staff and students. The administration is also actively encouraging research on a vaccine for youth under the age of 12.

Under the President's plan, masking requirements will remain in place for those using public transportation such as airplanes, trains, intercity buses, and maritime vessels. President Biden's plan will double fines for those not in compliance. It also continues the masking and social distancing requirements on federal lands, buildings, military bases, and oversees locations.

The new plan will make more loan money available to small businesses, delay repayment requirements, and gives additional streamlining for Paycheck Protection Program loan forgiveness.

The plan will increase the number of healthcare workers available to respond to areas where COVID-19 cases are surging and hospital caseloads are straining local health care capacity.

Additional announcements will be made in the weeks to come on the President's plans to combat the pandemic globally.

Click on this link for more details: Path Out of the Pandemic – President Biden's COVID-19 Action Plan whitehouse.gov

---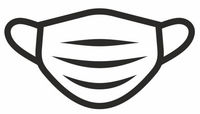 DHS/TSA to increase civil penalties for violations of the Federal Face Mask Requirement (posted 9/9/2021)
$500-$3000 fines for offenders, in addition to FFA civil penalties for 'unruly' passengers
Department of Homeland Security
WASHINGTON – Today (Thursday, Sept. 9, 2021), the Department of Homeland Security's Transportation Security Administration (TSA) will increase the range of civil penalties that may be imposed on individuals who violate the federal mask mandate at airports, on commercial aircraft, and in various modes of surface transportation, including passenger railroads, intercity bus services, and other public transportation. The federal mask mandate for transportation, which was implemented by TSA on February 2, 2021, will remain in effect until January 18, 2022.

The new range of penalties, which take effect Friday, September 10, 2021, will be $500-$1000 for first offenders and $1000-$3000 for second offenders.

"Wearing a mask protects the traveling public and all of the personnel who make the travel experience safe, secure, and comfortable," said Secretary of Homeland Security Alejandro N. Mayorkas. "We will continue to enforce the mask mandate as long as necessary to protect public health and safety."

"We appreciate the majority of travelers each day who voluntarily follow the requirement, but find this action necessary to maximize the protections for those who use and work within the transportation system, and to contain COVID-19," said TSA Administrator David Pekoske. "By doubling the range of penalties, we seek to reinforce the importance of voluntary adherence."

TSA will provide updated signage at airports regarding these increased civil penalties. For more information about the federal face mask requirement, visit the TSA Coronavirus webpage.

These federal mask mandate-related civil penalties are separate from the civil penalties the Federal Aviation Administration (FAA) issues for individuals who engage in unruly and unsafe behavior.

---
Additional support coming for Wyoming healthcare workers and facilities for increased COVID cases (posted 9/9/2021)
Governor Gordon media release
Wyoming Governor Mark Gordon is taking steps to address staffing challenges at Wyoming healthcare facilities amidst a surge in COVID-19 cases and hospitalizations. The Governor is deploying Federal funding to provide staffing relief and support for current healthcare staff and to secure traveling medical staff.

"Wyoming's healthcare system and healthcare workers, in every community are feeling the strain of this surge," Governor Gordon said. "We need to recognize our healthcare workers' commitment to caring for our neighbors during the pandemic. They are working extra-long hours and at times having to cover for sick colleagues. These are very stressful times for all of us, but particularly those in the healthcare industry. This is a means to thank them and to try to make sure we can keep them on the job."

The Governor has allocated $20 million to be utilized by facilities on a discretionary basis to stabilize staffing levels. The funding is available to fill staffing shortages, provide hazard pay, and strengthen recruitment efforts for the state's existing healthcare workforce. An additional $10 million will be available to privately-owned Wyoming hospitals and long-term care facilities for traveling medical staff through a contract with the Wyoming Hospital Association. Nonprofit and county-owned hospitals that have secured their own traveling medical staff will continue to be eligible for 100% reimbursement through FEMA funding.

The Governor will pursue additional options to support healthcare providers during the surge, including the utilization of Wyoming National Guard members as needed.

As of September 7, Wyoming hospitals reported a total of 230 hospitalized COVID-19 patients, nearly as many as were hospitalized during the peak of the last surge in November, 2020. Data from the U.S. Centers for Disease Control and Prevention (CDC) shows that those who are fully-vaccinated have a dramatically reduced risk of requiring hospitalization for a coronavirus infection.

To find a vaccine location near you, visit vaccines.gov or call the National COVID-19 Vaccination Assistance Hotline at 1-800-232-0233.

---
Pedigree Stage Stop Sled Dog Race announces teams for 2022 race (posted 9/8/2021)
Pedigree Stage Stop Sled Dog Race
Pedigree® Stage Stop Sled Dog Race organizers are pleased to announce the following teams are officially entered in the 2022 Pedigree Stage Stop Sled Dog Race. These mushers entered under "Round One" which is open to any competitor who completed the 2021 race. "Round Two" of entries begins Wednesday September 8th at 12:00 noon MST and is open to all qualified applicants. The field is capped at 25 teams.

ROUND ONE ENTRIES:
1. Bruce Magnusson — Cheboygan, Michigan

2. Randy DeKuiper — Newberry, Michigan

3. Tim Thiessen — Leadville, Colorado

4. Austin Forney — Leadville, Colorado

5. Thad McCracken — Mosier, Oregon

6. Gwenn Bogart — Boulder, Wyoming

7. Ryan Bieber — Lily, Minnesota

8. Chris Adkins — Sand Coulee, Montana

9. Alix Crittenden — Bondurant, Wyoming

10. Érick LaForce — Lanoraie, Quebec, Canada

11. Anny Malo — St Zenon, Quebec, Canada

12. Diane Marquis — St Medard, Quebec, Canada

13. Jake Robinson — Bemidji, Minnesota

14. JR Anderson — Buyck, Minnesota

15. Lina Streeper — Fort Nelson, British Columbia, Canada

16. Doug Butler — Middlebury, Vermont


2022 Race Schedule: (All stages are 30 to 35 miles)

• January 28 — Ceremonial Start - Jackson, Wyoming

• January 29 — Stage One - Teton County, Wyoming

• January 30 — Stage Two - Lander, Wyoming

• January 31 — Stage Three - Pinedale, Wyoming

• February 1 — Stage Four - Big Piney / Marbleton, Wyoming

• February 2 — Stage Five - Kemmerer, Wyoming

• February 3 — Travel Day

• February 4 — Stage Six - Alpine, Wyoming

• February 5 — Stage Seven & Final Banquet - Driggs, Idaho

Purse: Total cash and prizes totaling $165,000

Inquiries Please direct inquiries to info@wyomingstagestop.org

---
Fire danger increases to High for Teton Interagency area (posted 9/7/2021)
Teton Interagency Fire
WESTERN WYOMING—Teton Interagency fire managers have elevated the fire danger rating to high for Grand Teton National Park, the Bridger-Teton National Forest and the National Elk Refuge beginning Wednesday, September 8.

A high fire danger rating means fires can start easily and spread quickly. When determining fire danger, fire managers use several indicators such as the moisture content of grasses, shrubs, and trees; projected weather conditions including temperatures and possible wind events; the ability of fire to spread after ignition; and availability of firefighting resources across the country.

Public land users can help prevent wildfires by not having a fire at all and instead dressing for success with layers and warm clothes.

Fire managers advise recreationists, particularly campers and hunters, to use caution if choosing to build and maintain a campfire. In areas where campfires are allowed, fires should never be unattended and must be completely extinguished before leaving. So far this year, there have been more than 155 illegal and abandoned campfires in the Teton Interagency Fire area. Unattended or abandoned campfires and warming fires can quickly escalate into wildfires and recreationists can be held liable for suppression costs if their campfire becomes a wildfire.

All campers and day users should have a shovel on hand and a water bucket ready for use if choosing to have a fire. Soak, stir, feel, repeat. It is extremely important that all campfires are "dead out" and cold to the touch before leaving.

To report a fire or smoke in the immediate area, call the Teton Interagency Fire Dispatch Center at 307-739-3630.

---
ERAP: Legal assistance available (posted 9/3/2021)
Department of Human Services
The Wyoming Department of Human Services (DFS) strongly encourage Wyoming landlords and renters to work together and apply for Emergency Rental Assistance Program (ERAP) funding, which can pay unpaid rent and up to three months in advance rent at a time. Eligible renters can receive up to 15 months total of unpaid past due and advance rent. If all the documentation is complete, the typical ERAP application takes less than 30 days to be reviewed for eligibility, processed and payments to be issued. Wyoming has invested ERAP funding in legal aid services to help eligible renters.

LEGAL AID OF WYOMING
If facing eviction, please contact Legal Aid of Wyoming. Visit lawyoming.org. Or call the toll free hotline at 1-877-432-9955. Legal Aid may be able to provide other legal assistance to eligible ERAP renters such as:
• Lease agreement advice/negotiation;
• Eviction defense;
• Disputes that could lead to eviction;
• Financial issues directly related to the home you rent (disputes about security deposits, damages claims, late fees, etc.);
• Issues related to the safety of the home you rent; and
• Financial matters affecting your ability to maintain or obtain housing such as: debt collection defense; federal benefits (SSI/SSDI); employment matters (FMLA, disability accommodations); and consumer protection actions to obtain tenant funds lost to scams.

DOMESTIC VIOLENCE AND HUMAN TRAFFICKING SURVIVORS
The Wyoming Coalition Against Domestic Violence and Sexual Assault provides legal aid services for survivors of domestic violence and human trafficking. Call 307-755-0992 or visit wyomingdvsa.org/legal-program.

ADDITIONAL ASSISTANCE
If you need additional help, please Dial 2-1-1 or visit wy211.communityos.org to be connected to available resources.
________________________________________
Call center will be closed September 6 The ERAP call center will be closed Monday, August 6 due to the Labor Day holiday and will reopen on Tuesday, September 7. The call center is open 9 a.m. - 6 p.m. Monday (except September 6) through Friday. The toll-free number is 1-877-WYO-ERAP (1-877-996-3727).

---
Business Directory
Click here for
Advertising Information