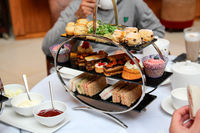 English Tea Parties today at White Pine, Saturday Jan 21st, 11am and 3pm. $9.50/person.

White Pine Snow and Grooming Update - Jan. 21, 2017 (posted 1/21/17)
White Pine Resort
Snow in last 24 hours: 1"
Snow depth average: 45"
Snowfall Year to Date: 155"
Comments: Get out of the cold in Pinedale and head up to White Pine to enjoy temperatures 20+ degrees. Warm. Predicted high today 20F. TODAY: English Tea Parties. Saturday Jan 21st 11am and 3pm.$9.50/person.

Opening Days: FRIDAY, SATURDAY, SUNDAY, MONDAY:

LIFTS:
Little Spirit: RUNNING
Great Spirit: RUNNING
Sallyís Tow (tubing): SATURDAY, SUNDAY, NOON-4PM

TODAY Crispy groomers, glade skiing in the trees:
Lynx: Green, Groomed Corduroy
Porcupine: Green, Groomed Corduroy
Quail: Green, Groomed Corduroy
Coyote: Green, Groomed Corduroy
Competition: Green, Groomed Corduroy

Bonneville: Blue, Groomed Corduroy
Upper Fremont: Blue, Tracked powder
Lower Fremont: Blue, Tracked powder
Wind River: Blue, Tracked powder
Wind River Return: Blue, Tracked powder
Lander Cut off: Blue, Groomed Corduroy
Roaring Fork: Black, Tracked powder
Great Basin: Blue, Tracked powder
Sunnyís: Blue, Tracked powder
Sweetwater Gap: Blue, Tracked powder
Lower Pipestone: Blue, Tracked powder
Washakie Traverse: Blue, Tracked powder
Temple: Black, Tracked powder
Steveís: Black, Tracked powder
Upper Sky Pilot: Black, Tracked powder
Lower Sky Pilot: Black, Tracked powder
Upper Pipestone: Black, Tracked powder
Lower Pipestone: Black, Tracked powder
Warbonnet: Black, Tracked powder
White Rock: Black, Tracked powder
Lost Eagle: Black, Tracked powder

TERRAIN PARK: OPEN

White Pine Lodge:
Rental Shop: Open, get your skis/snowboards waxed at White Pine for $15 or $20 for a premium wax
Ski School: Avoid disappointment. Call ahead and book 307-367-6606. Lots of options for ski lesson packages.
Grill: Breakfast Burritos served from 8:30am.
Bar: Open from noon til 7pm
Birthday Parties: Call White Pine 307-367-6606

For further information on skiing and lodging packages visit www.whitepineski.com

---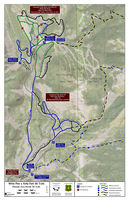 Nordic Ski Trail map courtesy Sublette County Recreation Board.

Nordic ski trail grooming report Ė January 21, 2017 (posted 1/21/17)
Mike Looney, Groomer, Sublette County Recreation Board
Saturday, January 21, 8:35AM report: Fresh groomed trails this morning are the CCC Ponds, Half Moon tie-In, Kelly Tie-In, Kelly Park. All other trails should be in good shape. 14F degrees at the Nordic Building. Dusting of new snow. Several moose up above. Because of the deep snow they are using the trails more to get around. Be aware and turn around if you encounter one on the trail. Control your pets and make sure they donít face the wildlife. This winter and deep snow depth is hard on the wildlife.


Weíve started our Friday afternoon Nordic skiing programs for kids. Call me if your kid is interested in participating, 307-360-8488 (click here for more information).

The Nordic Clinic with Lat Straley will be on January 29th. Click here for more information.

This Nordic Ski Trail grooming report is courtesy of the Sublette County Recreation Board.

Related Links:
X-C Ski Trail Map - (356K PDF)
Road and Weather links
www.visitpinedale.org Pinedale tourism website (lodging, dining, area information)
www.whitepineski.com White Pine Resort, 307-367-6606, (food services, restroom)
www.greatoutdoorshop.com The Great Outdoor Shop, 307-367-2440
www.sublettechamber.com Local businesses & services, 307-367-2242
www.golfpinedale.com Rendezvous Meadows Golf Course (food services, restroom)

---
Notes from Sublette County Rural Health Care Board meeting (posted 1/20/17)
Dawn Ballou, Pinedale Online!
The Sublette County Rural Health Care Board held their regular meeting on Wednesday, January 18th in the Commissioners meeting room in the Sublette County Courthouse. Prior to their regular meeting, the board held a workshop for staff to update the Board on 2017 revenue impacts and an overview on their mitigation plan.

Staff members told the Board they are facing multiple factors affecting their overall budget operations. Reductions in revenue, increased costs of operations and goods, losses due to unreimbursed medical care services, the need to replace outdated equipment, increasing reporting requirements and more all add into a mix that is making it increasingly difficult to cover all their operational costs to provide health care services in Sublette County.

The Board received the bad news that the Big Piney Town Council had made the decision the night before to rescind their $500,000 commitment that had been made a year ago toward the Critical Access Hospital (CAH). The Town Council still supports the concept of the CAH, but the decision was purely financial for the needs of their budget. There was also some confusion as to whether the $1 million committed by the Town of Pinedale for the CAH would be a direct contribution or considered a loan to the RHCD.

The Commissionerís meeting room was filled to standing room only with people sitting in the aisles and gathered outside the door in the hall for the subsequent board meeting. During the public comment session concerns were heard about after hours Emergency Room services at the Marbleton/Big Piney Clinic and ambulance service response time to south Sublette County calls. Much of the staffing shortage issues go back to the funding challenges, which the District believes would be greatly helped by getting the CAH designation. The RHCD continues to meet with the Sublette County Commissioners to try to move things forward to resolve issues over fiscal management and coordination of facility operations with the CAH.

A number of members of the public came to hear discussion on a new topic that was added to the agenda at the beginning of the meeting. There was considerable public concern centered around a meeting Rural Health Care staff had with staff of the Sublette Center the day before on Tuesday, January 17th to discuss their future interactions and relationship. In that meeting, Sublette Center staff said they were told that the Rural Health Care District had made a decision they were limiting their doctors to seeing only 25 patients at the Sublette Center and the decision was to go into effect in 30 days. This caused great concern with the Sublette Center staff. They wanted the opportunity to ask the RHC board for clarification on what was said and make sure the Board was aware of what those decisions would do to the future viability of the Sublette Center.

Lara Hayward, CNA Manager at the Sublette Center, told the RHCD Board "the news we received yesterday was devastating to us." She said she asked for clarification three times about it at the meeting. "At 25 we donít function," she said. She asked if it was a Board decision to do this?

Laura Clark, Chairman of the RHCD Board, said the Board didnít decide this and none of the RHCD board members were at that meeting. It was an internal staff matter that normally wouldnít rise to the level of the Board. She assured everyone present that it would never be the intention of the board to put the Sublette Center in a position of closing their doors.

Dawn Walker, Sublette Center BSN Administrator, told the Board, "What youíre asking us to do is to recruit a physician." In the Centerís discussions with outside doctors, there have been concerns about what level of RHCD services they would have access to. Would their orders stand for lab and X-Ray, could they take their patients to the ER, would unassigned patients be transported to out of area hospitals? Walker said they needed something in writing from the RHCD defining these things in order to recruit a doctor. She said they needed 36 patients to break even at the Center, currently they are at 33.

Malenda Hoelscher, Rural Healthcare District Health Care Administrator, explained the January 17 meeting was part of their usual new year reset where they meet with others on their collaboration. It was an administrative operational meeting between the two staffs and doctors where many topics were discussed including changes in the number of MDs in the District and being able to cover Dr. Burnettís impending retirement. She said it was mentioned there was a potential moving forward that the District may have to cap the number of patients that the doctors see at the Sublette Center. "We are so held with the indecision of the CAH. It was a professional courtesy that this could be a situation we are facing." She said no decisions were made at that meeting. The RHCD will continue to provide as has been their practice.

The picture of the immediate RHCD doctor caseload pressure seemed to be alleviated a bit when Dr. Burnett said he would continue to care for his current Sublette Center patients. He explained that he is basically retired and the future success of the retirement center shouldnít rest on his ability to see patients.

After much additional discussion, there appeared to be a consensus that the RHCD and Sublette Center staffs would be able to continue having discussions to work out their respective needs and concerns. The 25 patient limit and 30 day timeline appears to have been more of a miscommunication than an edict. There appear to be other options that can be explored to alleviate the RHCD Doctor case load concern without impacting Sublette Center patient health care. The RHCD leadership said they would expedite discussions about the future, figure out what services other doctors might have access to, and explore the possibility of jointly recruiting another doctor, all of which seemed to be satisfactory to the Sublette Center staff.

Related Links:
www.sublettehealthcare.com Sublette County Rural Health Care District
www.sublettecenter.org Sublette Center


---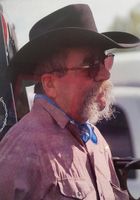 Memorial Service for Paul Gransden January 27th in Pinedale.

Memorial Service for Paul Gransden Jan. 27 (posted 1/20/17)
Covill Funeral Home
Paul Gransden, 68, of Cora, Wyoming passed away peacefully at his home early Wednesday morning, January 18, 2017. A memorial service will be held Friday, January 27th at 1:00 P.M. at the Pinedale Community Church (UCC). Family and friends will gather, following the services at the Pinedale V.F.W. Family requests memorial contributions be made to the Charles Reid Schouboe Memorial Scholarship Fund.

---
SC Rural Health Care District Special Meeting Jan. 25 (posted 1/20/17)
Public Notice
Sublette County Rural Health Care District
Sublette County Rural Health Care District
Special Meeting
January 25, 2017
6:00 PM
Sublette County Commissioners Room, Pinedale, Wyoming

Agenda
EMS Coverage:
Board members will continue discussion of EMS coverage for Sublette County. A decision is anticipated.
Executive Session: Personnel

Related Links:
www.sublettehealthcare.com Sublette County Rural Health Care District website

---
Wyoming Legislature updates Ė Jan. 16-19, 2017 (posted 1/20/17)
Albert Sommers, House District #20 Representative
Thursday, January 19, 2017:
Hello Sublette County, this is Albert Sommers reporting to you from Cheyenne on the 19th. Today, on final reading, House Joint Resolution #2 passed the House. This bill petitions Congress to call for an Article 5 constitutional convention of states to propose a balanced budget amendment to the US Constitution. I remain concerned about the out-of-state lobby money that has been thrown in support of this issue, and I see no reason to call for a constitutional convention. I worry about the ramifications of a convention, and the pressure that would be applied to delegates of a convention, by special interests. We need improved results in Congress, but this is not the route.

Today in Committee of the Whole, we heard HB54, which would have redefined the tax classification structure for agricultural land to include smaller parcels where Ag products are raised. However, the bill wasnít structured correctly, and had some serious unintended consequences. I ended up voting against the bill, it died, but I support the concept of giving folks who produce a significant Ag crop on a small parcel access to the Ag tax rate.

House Bill 131 passed COW today, and it redistributes lottery money to local governments proportionate to the sale of lottery tickets in those counties. It also cuts out the permanent school account from obtaining any lottery money. I voted against the bill, because it broke the grand bargain when the lottery was formed, which split lottery money between local government and education. The lottery brings in very little money to the State of Wyoming, and really only monetarily benefits those businesses that sell the tickets and those citizens who enjoy the lottery.
Goodnight for now.

Wednesday, January 18, 2017:
Hello Sublette County, this is Albert Sommers reporting to you from Cheyenne on Wednesday, January 18. Today in the Committee of the Whole we heard bills that would help fund shortfalls in State Parks, and two of them passed. One that failed would have allowed State Parks to keep the interest earned off accounts it manages for different programs. Currently, interest on those accounts goes to fund the general appropriations of the state, but I agree with the bill that interest should remain in those State Parksí accounts. State parks need improvement, and this would have been an easy way to support the program, in a very limited way. We also passed bills out of Committee of the Whole that dealt with student data privacy, investment of public funds, and limitations on delegates to a potential Article 5 convention.

In Appropriations we started markup of the budget bill, where we actually approve or amend the Governorís recommendations on the budget. We continue to look at bills and budget moves to take Wyoming Department of Transportation off the General Fund budget, and allow WYDOT a higher fee structure. We also cut positions in the State Engineerís office, as we moved half that budget from the General Fund to Water Development Funds, which have their own revenue sources. In Department of Health we reduced the Governorís cuts to the developmentally disabled, community mental health providers, and to DD pre-schools. I suspect some of those cuts will be reinstated later in the budgetís development, but this demonstrates how hard it is to cut services to Wyomingís most disadvantaged citizens. Good night for now.

Tuesday, January 17, 2017:
Hello Sublette County, this is Albert Sommers reporting to you from Cheyenne on Tuesday, January 17. Today in Committee of the Whole, an "Old Friend" returned to the House in the form of House Joint Resolution #2.This joint resolution petitions Congress to call an Article 5 convention to propose amendments to the Constitution of the United States requiring a balanced federal budget. This is always one of the great debates during the session, and in past sessions it has failed.

I support a balanced federal budget, if done the right way, and with some common sense. Though there is little common sense in Washington. The opponents of this bill worry that if a constitutional convention were ever to occur, it would result in a runaway convention, and we could lose our great constitution. I voted for this joint resolution in the Committee of the Whole, but have not decided my final vote.

There have been multiple out-of-state lobbyist organizations pushing for this amendment, and my question is why? I always like to follow the money, and when I asked one of these interest group representatives for a list of donors to his organization, he declined to provide it. Who is behind this effort, and what do they stand to gain from cracking open our constitution?

The Appropriations Committee continued to hear from agencies we still have questions for. We have looked at taking agencies that now receive money from the General Fund, and putting them back on their own dollars or from accounts they used before the good times. One of these is WYDOT. Can we increase fees, and then move WYDOT off the General Fund? Can we move the State Engineerís Office to the water accounts of the Water Development Commission, without extensively impacting water projects?

All of these cuts and movements of money could impact Sublette County. We could be jeopardizing highway projects, local dam projects, and airports. Are the citizens of Wyoming willing to endure higher fees for state services in order to see them continue? There are no easy answers, and we havenít even started the K12 funding conversation. Yikes.

I hope I didnít miss your e-mails in the hundreds of e-mails I got on the upcoming UBER bill.
I can be reached at albert@albertsommers.com.

Monday, January 16, 2017:
Hello Sublette County, this is Albert Sommers reporting to you from Cheyenne on Monday, January 16. Today in Committee of the Whole we debated House Bill 19, which would require large out-of-state companies to collect Wyoming sales tax on goods purchased online. This bill would apply to companies that conduct more than $100,000 in business or have more than 200 transactions in a year. Currently, Wyoming-based businesses must collect this tax, and these large online companies do not. This puts Wyoming companies at a disadvantage. Why would we give large online companies a business exemption we donít give our own companies?

I supported this bill in Committee of the Whole, even though its constitutionality has been questioned. In Wyoming we have a lot of tax exemptions, and in these difficult budgetary times, exemptions will need to be reviewed.


In the Appropriations Committee today, we worked a bill that would operationalize Amendment A, the constitutional amendment that allows the Wyoming State Treasurer to invest a percentage of specific trust funds, like the Wyoming Natural Resource Trust Fund, into a pooled account. This pooled account can then invest in higher-return instruments, like equities. We also worked a bill that would further refine the spending policies on our permanent mineral and school trust funds. In these hard economic times, we do not want to put income from these accounts into the corpus where it cannot be utilized. Both of these bills were very complicated, and we will continue to work on them another day.

In order to cut General Fund spending in the state of Wyoming, the Appropriations Committee is looking at funding some agencies in other ways, such as using more of their own funds or drawing from other accounts. This is similar to how things were done about ten years ago. We will look at moving both the Wyoming Game and Fish Department and the Wyoming Livestock Board back onto their own fee budgets. This likely will result in higher brand inspection and hunter fees. We are also examining moving WYDOT and the State Engineerís Office off General Fund appropriations. These options are being mulled over in an attempt to reduce what amounts to a $100 million structural deficit in Wyoming General Fund operations. I can be reached at albert@albertsommers.com.
---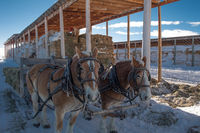 Loading the hay sled. Photo by Arnold Brokling.

Winter Feeding (posted 1/19/17)
Arnold Brokling
With the recent relentless winter storms and extremely cold weather, I am lucky enough to pick and choose whether to go out or not. If I chose to go out, it would be for fun. Not so for our local ranchers. They have commitments every day, no matter what the weather!

I had the privilege of spending one cold morning with Lou Roberts while he fed elk for the Wyoming Game and Fish. From close to Merna Junction, we left Louís fatherís place and snowmobiled 6 miles (with permission) through private land to the Jewett feed ground.

There, in a small corral, awaited Bell and Dolly, Belgian Draft horses extraordinaire! On this day, Louís help, his sister Rel and her son Sam, expertly fitted the horses with their harness equipment, led them over to the sled and hooked them up. In short order, we were on the way to the haystack where half of the 80 bales of hay were loaded on the wagon.

All the while this operation was taking place, 650 hungry elk were watching and waiting for their groceries. With just a hint of a command, Dolly and Bell headed out with the full load. The elk eagerly followed the sled munching on the flakes of hay that were spread out before them. Another trip by the haystack, another 40 bales loaded on the sled and another loop through the feed ground completed the daily feeding. With Dolly and Bell back in the corral, sweat evaporating from their hair in the cold air, their harnesses were removed and put away. The teamís work done for the day.

For me, this was a wonderful experience. A winter wonderland graced by elk in the foreground and framed by Triple Peak, a prominent feature of the Wyoming Range, in the back.

A quick snowmobile ride back to the ranch and although I was done, it was just the beginning of the day for Lou. Next on the list, plowing out access to another haystack followed by a host of seemingly endless chores.

Ranch life certainly has its obstacles. Daily routines and commitments take their tolls. However, I could not help but notice not only the strong work ethic of this family, but also the strong relationship they had with each other. While we were feeding elk, Louis, Louís father, tended to feeding his cows, Louís wife Jennifer fed their cows. Similar to a team of Draft horses, each family member pulled their weight to get the job done.

Click on this link for more pictures:Winter Feeding (20 photos)

Story and photos by Arnold Brokling

Related Links:
www.arniebrokling.photo/
Arnold Brokling Photo Gallery

---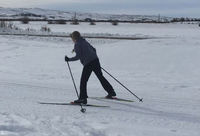 SCSSA Youth NOrdic Program starts Jan. 20, 2017.

Youth Nordic Program starts January 20th (posted 1/19/17)
Fridays after school
SCSSA
The Sublette County Ski and Snowboard Association (SCSSA) is offering a Youth Nordic Program starting on Friday, January 20th. The clinic is open to SCSSA members for free. Coaches pick up youth at the Pinedale Middle School and Pinedale Elementary School (4th -5th grades) after school. The clinic runs from 2:30 to 4:00PM at the Pinedale golf course. Parents pick up youth at 4PM at the ice arena parking lot. Gear is available in most sizes. All skill levels welcome. Parents are required to accompany 3rd grade and younger youth. SCSSA memberships are available for $25. More information about SCSSA membership benefits and how to join is available at http://www.sublettecountysnowsports.org. For more information about the clinic and to RSVP, contact Mike Looney at 307-360-8488.

---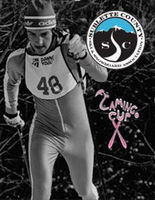 SCSSA Nordic Clinic with Lat Straley January 29th.

Nordic Clinic with Lat Straley Jan. 29 (posted 1/19/17)
The Sublette County Ski & Snowboard Association (SCSSA) invites skiers to join local Nordic expert Lat Straley for a Nordic Clinic on Sunday, January 29th from 1-4PM. Lat Straley is a three-time Junior National Champion, member on three World Junior teams, and a member of NCAA Champions (University of Wyoming). He raced the World Cup and was a member of the U.S. Ski Team for five years. The Clinic is open to SSCSSA members for free. Memberships are available for $25 Ė more info at www.sublettecountysnowsports.org. Bring your own classic or skate skis and meet at the Nordic warming hut at White Pine. Gear not provided. All skill levels welcome. RSVP to scssaclub@gmail.com.

---
January winter fishing report (posted 1/13/17)
Mike Kaul, Two Rivers Emporium
Most of our streams are iced over and will remain so until early March; however many of the lakes in our area will offer some excellent ice fishing. Greeting the 2017 new year with a snow pack hovering around 185% of normal and water equivalent at 175% gives us a good feeling about the prospects for plenty of water for the upcoming fishing season. As usual Mother Nature will decide how the rest of the winter and spring weather plays out, but if we can maintain just the averages on moisture through this period the prognosis looks promising. Having this much snow early will allow it to pack and harden which should promote a gradual run-off next spring if normal surface temperatures prevail. Currently conditions are setup for an excellent summer fishing season, but weather will change the water projection continuously in the next several weeks. Please feel free to contact our shop for our latest prognostications on fishing water. (307-367-4131 or e-mail 2rivers@wyoming.com)

Related Links:
Fishing Report archive

---
Citizen Science conversation in Pinedale Jan. 21 (posted 1/13/17)
Sublette BOCES will host two biologists from the University of Wyoming who will lead a conversation on Citizen Science. Everyone is invited to attend the event on Saturday, January 21st at 9 a.m. Sublette BOCES will provide coffee and rolls. The conversation will be held at Sublette BOCES, which is located on the north end of the old elementary school at 665 North Tyler Avenue in Pinedale.

Citizen Science is designed to engage citizens in science that is responsive to citizen concerns and needs. The research engages citizens in the scientific method and it is designed to produce reliable scientific knowledge.

The conversation will be led by Dr. Dorothy Tuthill who is already known by some people in the community because of her work with high altitude flora. Dr. Brian Barber is a science educator whose research is wide rangingóreaching from the bugs in our streams to a wide variety of bird populations.

The conversation on Citizen Science is open to everyone.

---
Local Services:
Abortion Alternatives
Accounting & CPA
Apartments/Townhomes
Arts & Entertainment
Attorneys & Legal
Automotive
Banks & Financial
Bars
Beauty Salons
Bed & Breakfasts
Boating
Bookkeeping
Builders & Contractors
Building Material
Business Services
Cabins
Cellular
Child Care
Churches
Cleaning Services
Clothing
Commercial Art
Computer Supplies
Condos
Consultants
Convenience Stores/Fuel
Convention/Meeting
Dentists
Dining
Dry Cleaning
Events
Fabric & Crafts
Fencing
Fishing
Flooring
Food & Drink
Funeral Homes
Furniture
Gifts/Western
Government
Graphic Design
Grocery & Market
Guest Ranches & Lodges
Handyman Services
Hardware & Feed
Heating
Health Care & Medical
Horseback Adventures
Insurance
Interior Design
Internet/Web/Advertising
Landscaping
Laundry
Liquor Stores
Lodging
Log Homes
Massage Therapy
Modular Homes
Motels
Mountain Biking
Movie Theaters
Museums
Nails
Newspapers
Office Supplies
Oil Field Services
Optometrists
Organizations
Outdoor Equipment
Outfitters & Guides
Packaging & Shipping
Painters
Pet Stores
Pharmacies
Photography
Plumbing
Professional Services
Radio
Real Estate Agencies
Real Estate-FSBO
Remodeling
Retirement
Retreats
RV Camping
Schools
Scrapbooking
Septic Services
Skiing
Snowmobiling
Snow Plowing
Storage and Storage Units
Tanning
Tattoos & Body Art
Tax Preparation Services
Taxidermy
Transportation/Shuttle
Trash Services
Trucking
Veterinarians
Visitor Services