Circle Time: Teacher and child directed, lively discussions about weather, calendar, social skill development and other topics.
Self-Help Routines: Helping children foster self-help skills to gain confidence in their ability to try new things and build self-esteem and pride in their independence.
Active Play: Using small and large gross motor skills to learn, grow and build healthy lifestyles.
Centers: Engaging active minds in intentional, hands-on, child-centered learning, through math, literacy, dramatic play, the arts, social emotional, language, physical, cognitive, science and technology and social studies.
Enrichment: Exposing children to various arts, languages and physical activities.
Family Engagement: Working together to support and improve the learning, development and health of children.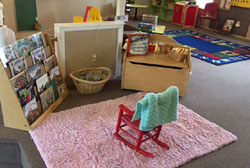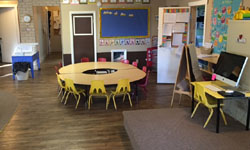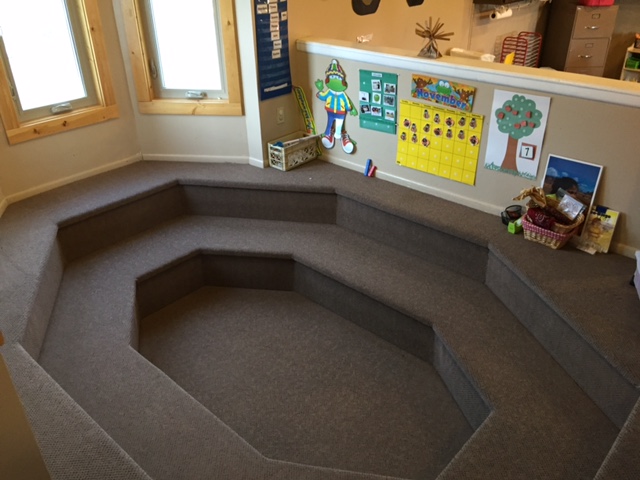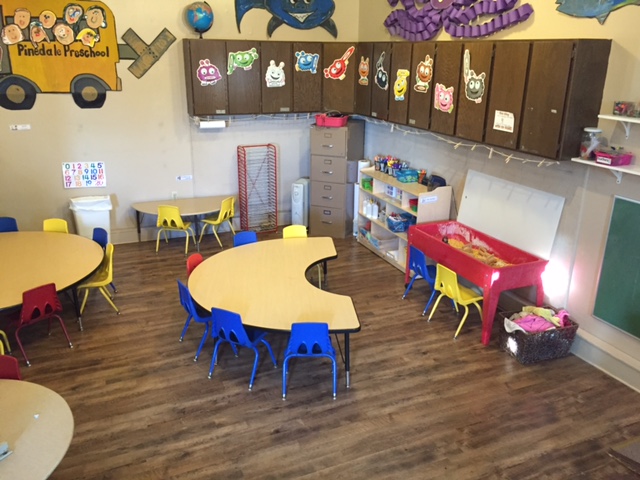 Our teachers are dedicated and energetic. They set the stage for lifelong learning and encourage tthe development of positive social skills which children will master as they grow. Our teachers participate in on-going professional development, to stay current with educational trends and to adapt to the changing needs of modern children and families.
Meet the Staff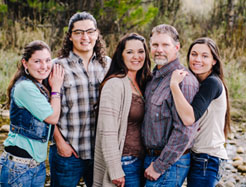 Teresa Sandner
Executive Director
Director Teresa Sandner has lived in Pinedale for going on 11 years. She is a Sublette County native, growing up in Big Piney before leaving to go to college at the University of Wyoming after graduation. Teresa met her husband, Justin, right after high school and they have many adventures together ever since. They moved from Star Valley in 2010 after taking over Pinedale Lumber and Black Mountain Rental. Their family made the official move and settled into the Pinedale Community. They have 3 children -Keely is 23 and lives in Pinedale. Logan is 21 and lives in Kona, Hawaii as he travels the world as a missionary with Youth With A Mission. Their last daughter is Haylen who is 16 and a sophomore at Pinedale High School. She plays volleyball, basketball, as well as shows her horses and lambs in 4H. Teresa finished college with her Bachelors in Elementary Education and earned her Wyoming teaching certificate where she put it to work teaching Pre-K at Pinedale Preschool for three years. She later moved into the position as Director at Pinedale Preschool. In her spare time, Teresa volunteers with MESA Therapeutic Horsemanship and for our 4-H community club, rides horses, enjoys the outdoors, and spending time with her family. Teresa is so excited to be part of this amazing preschool and to further the legacy that was started when it first opened its doors over 40 years ago. She loves this little school and all of the students and staff. Your children's happiness, health, and success in school are our top priorities all while offering a warm, nurturing environment for them to grow and thrive.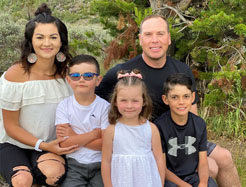 Aly Dietz
Preschool Teacher
Aly Dietz moved to Sublette County her freshman year of High School. She met her husband in Pinedale, they have been married for almost 8 years. They have three kids Justin (12) Bentley (7) and Penelope (4). Aly enjoys spending time with her kids and loves being at all of their games. She moved to Pinedale after moving back from attending college in Colorado. Aly has always felt the need to care for people around her since she was a young girl. She first pursued a nursing career before taking time to grow her family. Aly realized she wanted to pursue a career in childhood education when her oldest son started kindergarten. She loved helping in the classroom and being around all the children. She then decided to make a switch in her career path and pursue a degree in elementary education. Aly is currently pursuing her degree at Western Governors University. Aly loves helping kids learn and grow, she loves coaching T-Ball in the summer and absolutely loves teaching at the preschool. She can't wait to be back and see all the kiddos this fall.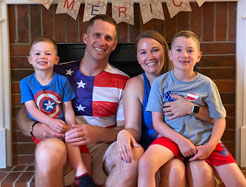 Alisha Thrash
Pre-K Teacher
Last year, Alisha and her family moved to Pinedale from Gillette, Wyoming. Alisha and her husband, David, have two boys together, Mason (7) and Parker (4). While in Gillette, Alisha worked for a year as a Technology teacher in an elementary school there. She then decided to stay home with her boys, and has done that for the last 7 years. As a family, they love doing anything outdoors. Ice fishing in the winter time, and camping, fishing and playing in the mountains in the summer. Alisha enjoys reading, baking, and being outside with her boys. Alisha earned her Bachelor's degree in Elementary Education at the University of Wyoming in 2012. She went on to get her Master's Degree in Curriculum and Instruction with an emphasis in Reading Specialist from Chadron State College. Alisha is excited to join the wonderful team at Pinedale Preschool this upcoming year, and get to know all your wonderful children and become an important part of their learning!


Kelli Roberts
Preschool Classroom Teacher's Aide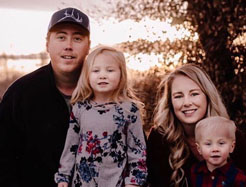 Kelli Roberts grew up in the rural town of Nezperce in Northern Idaho as the youngest in a family of 10. While in high school, Kelli met her now husband CJ and moved to Pinedale in 2012 following high school graduation to be closer to him. Kelli and CJ married in 2013 and have two children Graycee (5) and Hunter (3). They are a very active family spending much of our summers at the baseball fields volunteering with the Pinedale Little league. When they aren't at the fields, Kelli and her family enjoy camping, fishing, hiking and most all other outdoor activities. Being from a large family, Kelli loves being around children and watching them learn and grow. Kelli is pursuing her certificate in Early Childhood Education. Working at the preschool will be rewarding to watch all the kids blossom and learn throughout the year.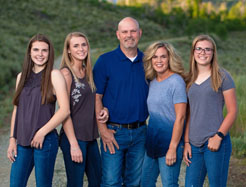 Tricia Edwards
Pre-K Room Aide
I am 46 years old and my husband's name is Glen and we have been married for 24 years. We have 3 daughters...Hannah (21), Emily (18) and Olivia (15). I have a Bachelor's degree in youth guidance and psychology. After I graduated from college in Colorado, I worked with inner-city kids and taught character education classes. When we had our first child I became a stay-at-home mom. When our youngest was in 3rd grade, I started substitute teaching in Michigan (where we had lived for 19 years). We moved to Pinedale 2 years ago and we love it here.
Pinedale Preschool
216 S. Maybell
Pinedale, Wyoming
307-367-2666